16 For God so loved the world that he gave his one and only Son, that whoever believes in him shall not perish but have eternal life.
17 For God did not send his Son into the world to condemn the world, but to save the world through him.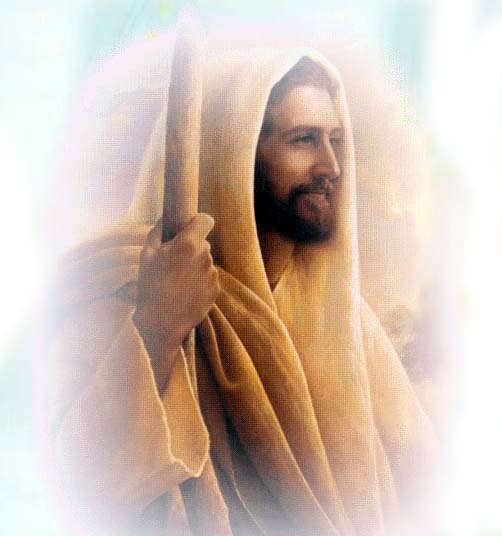 Thought: God knew the only way to reconnect people to him was to come into the world as a man and accomplish what we could not. One of the biggest difficulties we have with God is that we think good is good enough. As long as I am a good person and as long as I live a good life, I should be good with God. The only problem with this is that the Bible tells us that God is "Holy." The dictionary says one of the definitions of holy is "morally and spiritually excellent." Scripture takes that definition up a notch by sharing with us in Psalm 18:30 that, "This God—his way is perfect", and in Psalm 19:7, "The law of the Lord is perfect.". The bottom line is this: God's standard is perfection. Jesus himself says, "You therefore must be perfect, as your heavenly Father is perfect (Matt 5:48)". Would you describe yourself as perfect? Paul, one of Jesus' own apostles, says no one can be! In Romans 3:23 he says, "all have sinned and fall short of the glory of God." It sounds pretty hopeless for imperfect people to connect with a perfect God….unless of course God does something about it. Enter Jesus. John 3:16-17 tells us that God in his perfection still loved imperfect people like us. He loved us so much he sent his only Son Jesus, God made man, into the world for us to live the perfect life that only God could live and to die the death that you and I deserve. He did all this so his perfection could become ours. That is why Paul goes on in verse 24 to say, "and are justified by his grace as a gift, through the redemption that is in Christ Jesus." When God says you are "justified" he is saying that through Jesus, it is "just as if I had never sinned." Meaning through Jesus, God makes you holy and perfect in his eyes. Read this story, Mark 2:1-11. When Jesus heals the paralytic man, he does it for one simple reason: to prove to everyone there that he can do something even bigger than healing – forgive sins. This story is a reminder that God really does have the power to forgive sins, and through Jesus, God has chosen to forgive your sins.