GracePoint hosts ministry programs for kids of all ages, with both regular weekly gatherings and special events hosted throughout the year.
WEDNESDAYS @ 6 PM
(245 Commercial Dr. in Atoka)
:
GracePoint's worship center comes alive with youthful energy every Wednesday evening! Kids Connection Point meets with activities for children in Kindergarten up to Junior High age.
IGNITE Student Ministry also meets at 6 PM on Wednesdays. Through the IGNITE ministry, Junior and Senior High students come to be encouraged in their
walk with God, equipped for making healthy choices in life, and challenged to pursue the life of a servant.
SUNDAY Children's & Youth Ministry Events:

To give younger children an opportunity to hear and learn about the Word of God in a way that is easy to understand and fun, GracePoint hosts GraceKIDS each Sunday at 10:00 AM, as part of the regular worship service.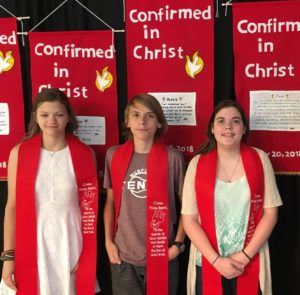 On Sunday mornings at 11:30 AM, Junior and Senior High Students seeking Confirmation can attend Profession of Faith class. These are informative, faith-building sessions for young people who are ready to take the "next step" in their personal faith journey. For more information on Profession of Faith class and the process of Confirmation, p
lease contact the Church office.